Greetings from Redondo Beach. As tormented waves crash into the cool sand behind me, I thought now would be a good time to post a column on dealing with potential investors.  So, whether you have a start-up, a film project, or any other soon-to-be-multi-billion-dollar idea, this article may help you reach your goal sooner than you think.
Today we're discussing three things you can do to save time when dealing with potential investors. While there are no blazingly quick career routes to take, knowing what path not to journey will save you months of anguish. Thus, here are three ways to save time on your quest for securing investment money for your undoubtedly fantastic project.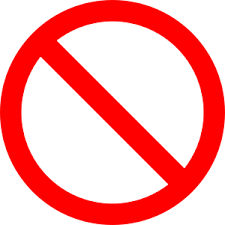 "No" Usually Means No – Until Other Major Investors Validate You
I'm always amazed at how many entrepreneurs pursue potential investors after saying "no." Week after week and month after month, relentless movers and shakers in waiting keep bothering potential investors with information on their most recent developments. However, investors rarely change their minds (unless the new development is a "game changer" that invests a slam dunk. Thus, it's pointless to waste time on a gun-shy investor. Even if they are a family member or close friend, and you're sure you can eventually turn their "no thank you" to a "where do I sign" situation, it's still a better use of your time to pursue people who want to invest. Remember, once you get others to invest, you can always return to investors who passed on your project and ask them to reevaluate your investment opportunity.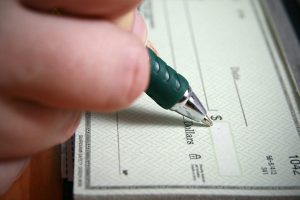 Give What Your Investors Are Requesting, But Nothing More
One of the entrepreneurs' biggest mistakes is giving investors more information than requested. While they usually do this as an act of ethical transparency, giving more information than is asked for is dangerous because you don't know how that information will influence the decision-making process. Furthermore, providing too much information extends the time needed to evaluate your offer. It makes it much harder for potential investors to find the information they requested in the first place. That situation may be detrimental because once you frustrate a potential investor, you will almost surely lose any chance of securing an investment for them.
(Most) Investors Like Repeating History, Not Making It
The smartest path to willing investors is to focus on those who have previously invested. You should study what your potential investors have financially backed because most investors focus on a few areas. Investors usually devour, absorb, and ultimately master every aspect of the area they like investing in, so they rarely invest outside their comfort zone. So, it'll be far easier for you to approach investors with a history in your company's field. Surely, seasoned investors will scrutinize your plan far more than novice investors, and they'll be more demanding about what they will receive in return. But those are small prices to pay to get your dream financed.
Okay, that's what I have for you today. As always, thank you again for lending me your eyes, and I look forward to borrowing them again soon.