Happy Hump-Day, friends. I hope your week (and year) is off to a roaring start, but if it isn't, this article may help to get you in motion.
In our ever tangled world of entertainment and technology, advancements happen as fast as creative pioneers can think them up. That's why the spark of a great idea you've been nurturing recently needs to get out into the universe sooner as opposed to later. Remember, if you've thought of something great, 393 others around the globe may have the same – or very similar idea. Thus, it behooves you to jump on it as fast as humanly possible, because the only thing separating you from the others is you're going to be "bionic" about your actions and put them into motion today. That's right; you have seven days to make a positive move for yourself. Yesterday is history, and the promise of tomorrow is often times broken, so all you have is what is right in front of you. Thus, without further ado, here are three things which will help you charge forward.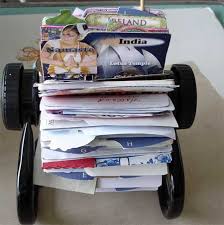 Purge Your Rolodex
While most people focus on building their Rolodex, I contend purging those who don't support your ambitions is actually smarter than keeping them on. Sure, having hundred-millionaires and billionaires in your Rolodex are great conversation starters and ego boosters, but knowing them doesn't matter if they'd never invest in you. As harsh as that statement sounds, I believe who introduces you is as important as the person you're being introduced to. Thus, if the "powers that be" don't hold the person who introduced you to them in high respect, you can rest assured they won't see you any differently, even if you can offer them something intriguing.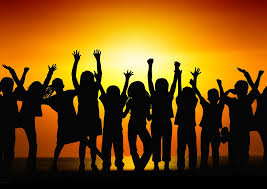 Create a Positive Tribe Around You
While purging your Rolodex is healthy for your corporate contacts, doing the same in your personal life is equally as important. So, it's time to shift way from those who hold you back. You don't need to dump everyone who doesn't buy into what you're doing, especially since you'll need a handful of trusted friends to ground you when your feet are too far off the ground. However, surrounding yourself with positive types will enhance your confidence and presentation.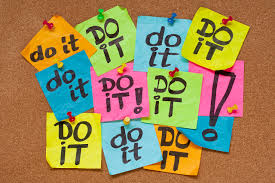 Arrest Your Procrastination Tendencies
I'm sure you can think of 1,031 reasons not to go after your dream; giving time to it will ding your current job, take time away from your family, cause a wave of naysayers, will seem irrational and irresponsible, and most importantly, it will most likely fail. But, what if it doesn't? What if 18-months from now you are exactly where you want to be in life, and going exactly what you want to be doing? I can tell you from experience that there is no better feeling than diving into the creative unknown, nearly drowning, and then coming up for air on the other side, with your childhood dreams securely in hand. And that my friends, is worth the torture you may have to endure to get there.
I urge you to take the first step toward your goal in the next three minutes. Once you do, you'll realize how easy the following steps become. Then, before you know it, you'll be charging down the road you've always longed to travel. On that note, I'd like to thank you for lending me your eyes, and I look forward to borrowing them again soon!
But, before I go, I'd like to announce my new podcast, Limping On Cloud 9 which may serve as a short-term getaway from the pile of work you're staring at at this very moment.  We're available  on iTunes, (liked above) Google Play and Stitcher. Additionally, here is our website:
http://limpingoncloud9.com/inspirational-super-bowl-dreams/
And of course, no "Hump-Day Wednesday" would be complete without a slightly annoying, but equally memorable YouTube Video: