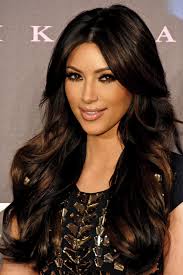 One of the most interesting social tidbits I've heard is Kim Kardashian West once asked for $750,000-$1,000,000 plus expenses, to tweet for an undisclosed brand.However, by recent accounts, she charges $10,000 per tweet, or 100 times less than her reported asking price. Kim does have 50.5 million Twitter followers, so $10,000 per tweet makes since for advertisers.
Subsequently, it's reported that Selena Gomez commands  north of $550,000 for a cross-platform endorsement, which includes her 46.6 million Twitter followers  and 113 million Instagram followers. Now that's reach!
Today we're talking about three key elements in the world of celebrity tweets; Branding, Reach and Influence on the Film and Television Projects they're attached to. So without further ado, let's dive into this topic.
https://www.youtube.com/watch?v=WFjNNk15gyU
Branding
Branding is a key element in the world of celebrity tweets for both the celebrity and the company involved. For example, LeBron James, who has 34.5 million Twitter followers, was offered $85,000 by 20th Century Fox to send out a tweet about the film The Heat, (2013), but he refused.
Conversely, Kevin Hart, who has 32.2 million followers on Twitter, was paid $2 million by Sony to tweet about two Sony Pictures releases (he had 14.8 million followers at the time). Of course, LeBron may have tweeted about The Heat for a $2 million dollar payday, but that's not what 20th Century Fox deemed his brand value to be for their film. In the end, everything worked out; The Heat wound up making $159,582,188 domestically and another $70,348,583 internationally, totaling $229,930,771 worldwide. As for LeBron, although he made $85,000 less than he could have in 2013, his brand value skyrocketed when he returned to the Cleveland Cavilers in the summer of 2014. In fact, it's estimated that the city of Cleveland will earn an additional $500 million per year, every year LeBron remains in Cleveland.
Reach
Tweet values aren't necessarily tied to the number of followers a celebrity has. At 32.2 million Twitter followers, Kevin Hart has 18.3 million fewer than Kim Kardashian's 50.5 million, yet Hart has already signed multi-million dollar tweeting contract while Kardashian is still trying to break into the elite and largely elusive seven-figure tweet club. While I make no judgments on the discrepancy of tweet values between Kevin Hart and Kim Kardashian, one factor may be mass audiences pay $12-$15 each to see Kevin Hart on the big screen, while those same audiences can see Kim Kardashian for free on TV. Thus, a celebrity people pay to see will always have more influence over someone they see for free.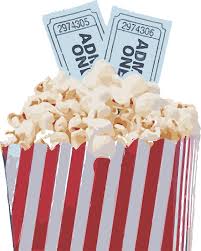 Influence on Film and Television Projects
Independent filmmakers have long begged notable actors to work for pennies on the dollar in exchange for Oscar-worthy roles, and recent Oscar winners are no exception. Julianne Moore, who won Best Actress for Still Alice and Matthew McConaughey, who took home the Best Actor award for Dallas Buyers Club, both won for films with $5 million dollar budgets.
While filmmakers will forever dangle the carrot of an Academy Award to enticed actors, these days filmmakers will be also be asking for a commitment to tweet about the film. Mind you, a notable actor tweeting about a small film they appear in will surely help the picture's visibility, but it may have little bearing on the film's public or critical perception. Either way, it rarely hurts to have a celebrity tweeting about a project. So, for you filmmakers out there, make sure you get a contractual "tweet commitment" from the actors you sign in your next project.
Okay friends,  that wraps up today's insight. But, before I go, here's a link to my podcast art, "Limping on Cloud 9."  Thank you for lending me your eyes!