I'd like to offer you "How a Dying Man Taught Me How to Live at a Killer Concert,"  my podcast episode that chronicles a trip I took to England in 1990 to see "The Knebworth Festival." The bands performing included, Pink Floyd, Paul McCartney, a Robert Plant/Jimmy Page Led Zeppelin set, Eric Clapton, Elton John, Phil Collins, Genesis, Dire Straits, Tears for Fears, Cliff Richard and the Shadows and Stays Quo. Here is the setlist for all of the bands.
However, my podcast isn't about the concert; it's about a person I met. Gary, a dying man who taught me how to live, changed the course of my life almost immediately. His words gave me the nudge I needed to attack my desired career with unbridled vigor. Here's a picture of Gary standing in front of Abbey Road Studios in London: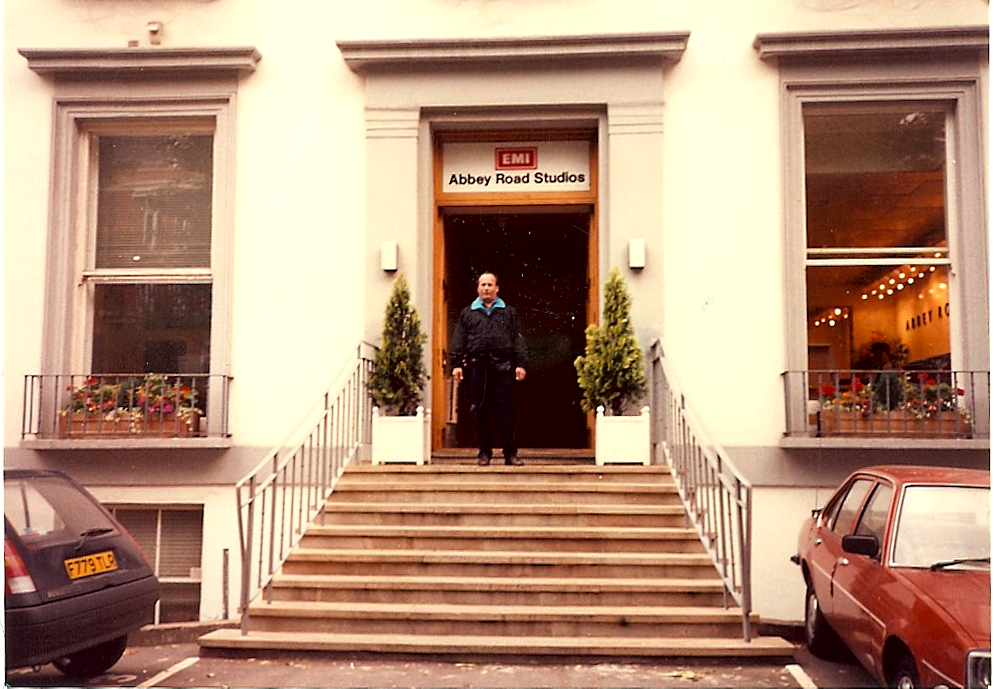 So, the next time you think you can't accomplish your most far-reaching goal, think again, because anything, and I mean anything is possible. I thank you for lending me your eyes and I'd be honored to borrow them again soon.